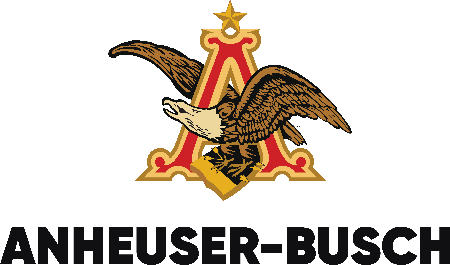 Redirect sports and entertainment investments to its non-profit partners to respond to the COVID-19 public health crisis
Anheuser-Busch has taken several steps to provide support during these trying times. On March 25th it was announced that it will redirect sports and entertainment investments to its non-profit partners to respond to the COVID-19 public health crisis. The company has a longstanding tradition of providing support to its neighbors and communities in their times of need throughout its more than 165-year history.
As part of a $5 million donation to the American Red Cross, Anheuser-Busch alongside its sports partners will identify available arenas and stadiums to be used for temporary blood drive centers. The company's tour centers in Merrimack, NH, and St. Louis, MO, will also be made available to the Red Cross. As part of the donation, Anheuser-Busch will also donate media airtime to the Red Cross in support of their public service announcements.
Distribution of Hand Sanitizer
Anheuser-Busch has leveraged their capabilities, relationships and reach to provide assistance to those in need by producing and distributing hand sanitizer to accommodate the growing need across the U.S. in the face of COVID-19
Hand sanitizer is being produced at the company's Baldwinsville, NY and Los Angeles, CA flagship breweries as well as alongside their partners at Cutwater Spirits (San Diego) and Devils Backbone Brewing Company (Roseland, VA).
Anheuser-Busch will distribute the sanitizer through their wholesaler network to the brewer's longstanding partners at the American Red Cross to support critical relief efforts such as blood drives and emergency shelters, and to communities in need, with the help and direction of government authorities.
Emergency Drinking Water
Also, Anheuser-Busch provided five truckloads – more than 250,000 cans — of emergency drinking water to support COVID-19 relief efforts in Los Angeles and New York.
At the request of the City of Los Angeles Emergency Management Department, nearly 200,000 cans of clean, safe drinking water will be provided to the city's Emergency Operations Center to support emergency shelters in the region.
For more information on Anheuser-Busch's efforts:
https://www.anheuser-busch.com/community/response-to-covid-19.html
---
Altria Announces Initial $1 Million Commitment to Support Coronavirus Relief Efforts
Altria Group, Inc. ("Altria") (NYSE:MO) announced that it has committed $1 million to support immediate local coronavirus relief efforts in its headquarters community of Richmond, VA, and its other manufacturing and grower communities.
"This is an unprecedented time, and it's critical that businesses step up to meet the challenges in the communities where we live and work," said Billy Gifford, Vice Chairman and CFO, Altria. As part of this initial investment, Altria provided $500,000 to the Community Foundation of Greater Richmond's COVID-19 Response Fund, which will support organizations addressing the physical and emotional needs of the Central Virginia community's most vulnerable residents. The company will work with leaders in its manufacturing communities, including Nashville, TN and others, to respond to priority community needs and investments as they emerge.
The response will also include a distribution to the American Red Cross. "Caring for each other and doing what's right is core to our company," said Jennifer Hunter, Senior Vice President, Corporate Citizenship, Altria Client Services. "Circumstances are changing quickly, and we will respond to our communities' needs accordingly."
Other Steps the Company is Taking Altria and its companies are closely monitoring the COVID-19 pandemic and working to protect their employees, consumers and communities from the virus. The company recognizes that we all must act collectively and with urgency to help slow the spread of this disease.
Altria is following updates from public health authorities and implementing CDC-recommended precautions including travel restrictions, social distancing and remote working, and has implemented plans to minimize business disruptions and their potential impact to employees, consumers and customers.
Part of this response includes a commitment to pay manufacturing employees their regular base wages during a temporary two-week suspension of certain plant operations and evaluating additional pay continuation beyond that timeframe as needed.
For more information on Altria's efforts:
https://www.altria.com/covid-19-pandemic
---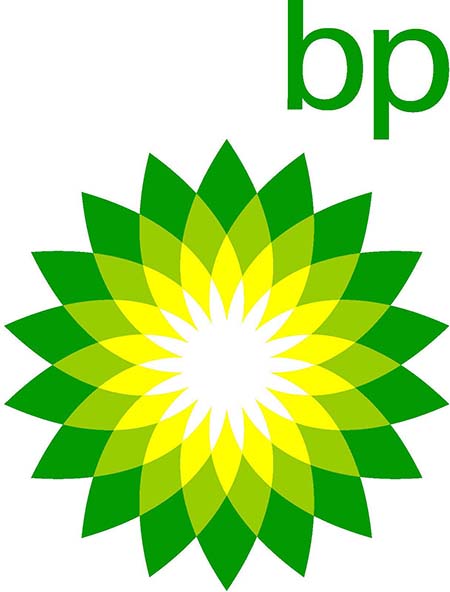 press release
15 June 2020
bp To Offer Fuel Discount For First Responders and Frontline Medical Workers
Up to 15 cents per gallon off at bp and Amoco stations for 60 days
Chicago: bp (NYSE: BP) continues supporting first responders, doctors, nurses and medical workers on the frontlines of the COVID-19 pandemic by announcing a discount of up to 15 cents per gallon on every fill up at bp and Amoco stations for sixty days. Program sign up is available through bp.com/localheroes and rewards can be used at the pump with the BPme app for no-contact payment.
This offer is in addition to the more than $8 million in fuel discounts issued by bp since April 2020 to 650,000 responders and medical workers, and builds on our donation of 3 million gallons of jet fuel to ensure personal protective equipment and other essential goods are delivered efficiently to U.S. communities.
"Healthcare workers are saving lives every day across America and bp wants to thank them by helping to get them where they need to be," said Nicola Buck, bp head of Marketing. "The response to our earlier offer was overwhelming and we're proud to continue supporting our community heroes through this pandemic."
To ensure community heroes are aware of the opportunity, bp will promote the offer at its retail stations, online at bp.com, via text and email to the BPme Rewards database and through radio and digital campaigns in select cities. Consumers are encouraged to support local heroes by sharing the discount offer with any first responder, doctor, nurse or hospital workers by using the hashtags #bpsupportscommunityheroes and #InThisTogether.
To receive the fuel discount, individuals should visit bp.com/bpme-rewards-registration to join BPme.
Click here for additional information on this special discount offer.
About BP:
bp is a global energy producer with operations in nearly 80 countries. bp is America's largest energy investor since 2005, adding more than $125 billion to the economy. bp employs about 13,000 people across the U.S. and supports more than 200,000 additional jobs through its business activities. For more information on bp in the U.S., visit www.bp.com/us.
Further enquiries:
BP Press Office, US: +1 281 366 4463, uspress@bp.com
---

Raising Minimum Wage
On April 6th, Marva Johnson, Group Vice-President State Government Affairs, South Region, announced that Charter would raise its minimum wage to $20 per hour. Johnson stated, "Charter is a company where people do not just do their jobs, they build careers. This long-term commitment to our employees is why we recently announced that we will permanently increase our minimum wage to $20 per hour. We offer comprehensive health benefits, retirement security through a 401(k) plan with an exceptional employer match, free and discounted internet and TV services, and opportunities for advancement.
We know our workforce is key to our long-term success and ability to deliver exactly what our customers depend on – great service and reliable connectivity – and we are proud to invest in them. Our goal is to create a workplace where employees feel valued and empowered to grow and succeed."
No Employee Layoffs
On April 21, Charter communications announced that for 60 days, no employee will be laid off or furloughed. The company stated, "Charter is a company where people do not just do their jobs, they build careers. Charter is proud to stand with our employees during this crisis and we remain committed to delivering the best possible service for our valued customers – now and in the future."
Upgrading Internet Access
Charter has been working around the clock supporting our employees and customers during the COVID-19 health and economic crisis. This has included offering Spectrum Internet up to 100 Mbps for free, including in-home Wi-Fi, to new subscriber households with teachers or K-12 or college students for 60 days, not terminating service for residential or small business customers who face difficult economic circumstances due to COVID, and opening our Wi-Fi hotspots across our footprint for public use. In addition, Charter has already worked with hospitals, schools, and governments to help them meet the challenges they are facing. Charter has provided all employees an additional three weeks flexible paid time to be used for any reason related to COVID-19. And, as always, our 24/7 local news channels are providing critical coverage and information to our communities.
For more information on Charter's efforts:
https://corporate.charter.com/covid-19-response
---

In mid-March, the company stopped service disconnections for unpaid bills and waived returned check and late payments fees for all customers. Then, on April 2, Duke filed a plan with the Florida Public Service Commission to significantly reduce customers' bills for the May 2020 billing cycle. A typical residential customer will see a decrease of nearly 21% on May's bill. Commercial and industrial customers will see significant savings ranging from approximately 20% to 45%.
For those struggling to pay bills, Duke is offering flexible payment arrangements for all customers, including small and medium businesses who may be experiencing changes in cash flow.
Duke is also strengthening communities with $450,000 in COVID-19-related investments through the Duke Energy Foundation. The funds help immediate social services and hunger relief needs for our friends and neighbors. Duke is assisting at the local levels and investing in 50 organizations to help more than 2,000 families pay utility bills, as well as through programs that address food needs for all ages, children to seniors. The grants are fulfilling critical community needs that will hopefully lessen the burden many Floridians are experiencing.
For more information on Duke's efforts:
https://www.dukeenergyupdates.com/
---
The and its members are proud to support communities throughout Florida during this critical time in our nation's history. As a part of the "essential critical infrastructure workforce," the beverage industry continues to take all necessary precautions to ensure the safety and well-being of its employees, consumers, and customers, while also collaborating with local communities to support first responders and citizens. We will continue to provide updates on how we support Florida communities during this crisis.
Below are some highlights of support provided through beverage donations and financial contributions:
In total, FBA member companies provided over 9,500 cases of beverages with a value of over $186,800 to partners across the Sunshine State.

Per the request of the National Guard, FBA members, Coke Florida, PepsiCo, and Keurig Dr Pepper provided over 1900 cases of sports drinks with a value of over $36,500 to COVID-19 testing sites in Orlando, Broward County, Jacksonville, and Miami.

In response to COVID-19, the beverage industry also provided funding of over $19 million in national partnerships, of which over $540,000 directly supported Floridians.
For more information on Florida Beverage Association's efforts:
https://www.flabev.org/
---
Weathering (COVID-19) Coronavirus Together
Doing the right thing is a core value for Florida Power & Light Company (FPL), which is why we will always do the right thing for our customers and our communities. We're committed to helping us all get through this difficult and unsettling time together.
Fast-Tracking Savings
The Florida Public Service Commission unanimously approved FPL's plan to fast-track fuel savings to customers through a one-time bill decrease of nearly 25% in May. Normally, Florida utilities spread these types of savings out over time. However, FPL believes it's important to infuse customers with as much money in their pockets as quickly as possible. In addition, FPL's free tools like the mobile app, personalized energy dashboard and Energy Analyzer are available to help customers manage their energy usage as hot weather and more people at home drive up bills.
Assistance for Customers
FPL knows this is a difficult time and as Floridians, neighbors, friends and family, we are in this together. For customers experiencing hardship as a result of the COVID-19 pandemic, FPL has resources available at FPL.com/Help, in addition to those available from federal, state and local authorities. As Florida begins to rebuild, FPL will continue our crisis policies and will suspend electrical disconnections through May 31. Customers experiencing hardship can also continue to work with FPL to find a payment plan that works for them.
Frontline COVID-19 Emergency Funding
To date, FPL and our fellow NextEra Energy companies have committed more than $4 million in emergency funding. This money has gone directly to those in need and to partner organizations working on the frontlines of the crisis to support the most vulnerable members of the community. Donations have included providing critical assistance for basic needs like housing, food and healthcare, and funding much needed hunger relief efforts for food insecure populations. They have also directly benefited healthcare workers on the front lines who are selflessly caring for others during the pandemic.
Supporting Distance Learning
As students shifted from in-class to distance learning amid the COVID-19 pandemic, FPL introduced virtual learning opportunities to help keep young minds engaged. Manatee Lagoon – An FPL Eco-Discovery CenterⓇ launched a virtual learning series featuring weekly videos and supplemental activities focused on manatee and marine conservation topics. FPL also introduced a virtual curriculum for grades 4, 5 and 6 that covers energy standards in science, English language arts and math. The free, open source online curriculum is designed to help students have a deeper understanding of the importance of energy and content is available to any interested educator. To ensure students have the ability to participate in distance learning, FPL also partnered with the Education Foundation of Palm Beach and St. Lucie Counties to donate more than 100 electronic devices, including tablets and laptops to underserved students.
For more information on Florida Power & Light's efforts:
https://www.fpl.com/
---

Maverick Cares Program Supports Communities across the U.S. with PPE Donations
Maverick Cares continues to support first responders and medical personnel battling coronavirus. This month Maverick Natural Resources, LLC made critical donations of PPE from its inventory to the front lines across the United States. The PPE donations reflect Maverick's culture of taking action and the importance it places on the communities in which it operates. #MaverickCares.
Donations were made to the following:
Jay Volunteer Fire Department – Jay, Florida
Emergency Management Gregg County, Texas, Baptist Hospital – Jay, Florida
Station 30 of the Immokalee Fire Department – Immokalee, Florida
Emergency Management – Texas County, Oklahoma
Station 72 of the Spring Fire Department – Spring, Texas
---
Our Employees
At Nestlé Waters North America, the health and safety of our employees, customers, and the communities where we operate are of the utmost importance to us. We are following the guidance from local public health experts, the Food and Drug Administration (FDA), the Centers for Disease Control and Prevention (CDC), and the World Health Organization (WHO) and have implemented enhanced safety measures at all of our factories and distribution centers. This includes 24/7 cleaning and disinfecting our factories, staggering shifts to enable social distancing, supplying gloves, masks, and sanitation supplies to our factory employees and ReadyRefresh drivers, among other precautions. Since the week of March 16, our High Springs, Madison, and Zephyrhills factories in Florida have also been supporting local restaurants by purchasing meals for factory employees each week. To date, approximately 3,300 meals have been purchased.
As our employees rise to the new challenges this crisis brings, we are providing additional financial support by guaranteeing 12 weeks of regular wages in the event of full or partial facility closure and paying eligible frontline employees an additional 12 percent of their earnings for at least 12 weeks. For those employees who may be impacted by the coronavirus, we are providing additional time off without reducing sick or vacation balances, and we have expanded health benefits for telemedicine and prescription delivery, mental health care, childcare, and covering coronavirus medical testing. We are also continuing to hire, train, and support thousands of employees across our business — including Florida.
Our Communities
In Florida, Nestlé Waters is working with local distilleries and is committed to donating 80,000 eight-ounce and half-liter blue bottles to fill with hand sanitizer to further support frontline first-responders in need during this COVID-19 pandemic. In other regions of the U.S., we have been donating water to healthcare professionals in emergency rooms where remaining hydrated is critical for their own health, especially when working long hours at a hectic pace. Nestlé Waters has a long history of providing water to communities in need, working with our national partners including Americares, The American Red Cross, Gleaning for The World, Convoy of Hope, and Feeding America.
For more information on how we are helping those in need during COVID-19, visit the Nestlé Waters donations page:
https://www.nestle-watersna.com/en/communities/covid-19-donations
---
COMMUNITY IMPACT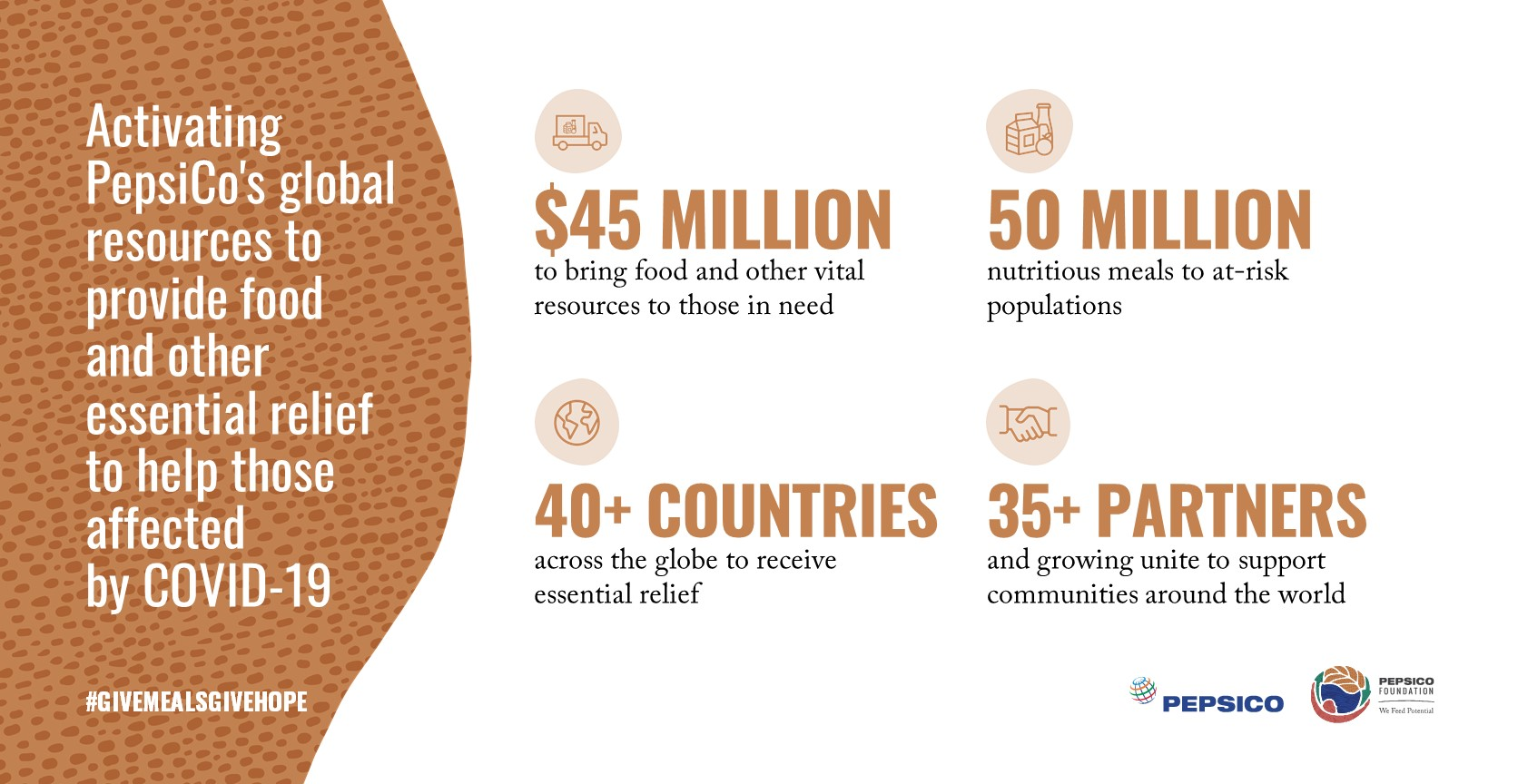 As COVID-19 reduces access to food and other essential goods for communities around the world, PepsiCo is investing $45 million globally to bring food and other vital resources to the most affected communities. As part of this effort, the company is providing funding for protective gear for healthcare workers, testing and screening services, and is in the process of distributing more than 50 million nutritious meals to at-risk populations.
In the U.S., PepsiCo is providing:
20 million nutritious meals to communities in need through The PepsiCo Foundation's Food for Good program, a partnership with No Kid Hungry, to provide emergency grants to schools and community organizations to ensure children nationwide have access to nutrition, and a partnership with the Baylor Collaborative on Hunger and Poverty and USDA to reach rural students
$3 million to support Team Rubicon's food delivery operations for partners Feeding America, Meals on Wheels, and others in 100 locations across the U.S.
$2 million to the Children's Health Fund to aid mobile health clinics administering COVID-19 screening, testing, personal protective equipment and support services in 21 communities
$1.5 million to the National Restaurant Association Educational Foundation to support the Restaurant Employee Relief Fund and job training for women aimed at long-term economic recovery
$500,000 to The Robin Hood Foundation's Emergency Relief Fund to provide immediate financial support to nonprofits that serve vulnerable groups in New York City
$100,000 to the nonprofit Feeding Westchester to deliver healthy meals to Westchester residents
$100,000 to the New York Community Trust Response & Impact Fund to accelerate FDA-approved rapid testing for COVID-19
$150,000 to the Chicago Community COVID-19 Response Fund, created in partnership with the City of Chicago, the Chicago Community Trust and the United Way, to support the city's most in-need residents
As part of its larger relief efforts in North America, PepsiCo is also giving:
$100,000 to Food Banks Canada to deliver nutritious meals to all 10 Canadian provinces
$50,000 to Food4Kids to support access to nutrition for children while they are out of school
The company will expand these investments in the coming weeks. Additionally, for the month of April, The PepsiCo Foundation is offering a two-to-one matching program for all employee charitable contributions to select nonprofits providing COVID-19 relief globally, contributing up to $2 million in support to nonprofits chosen by employees.
For more information on PEPSICO's efforts:
https://www.pepsico.com/news/stories/covid-19
---
Publix launches initiative to support farmers and families.
Restaurant, hotel, and school closings have affected Florida's produce farmers and southeastern dairies, resulting in good food going to waste. At the same time, Feeding America estimates 17.1 million people will experience food insecurity due to school closures and rising unemployment in the coming months.
For Publix, the solution was simple: Bring together farmers, food banks, and families in need. So, we did.
Publix began an initiative to purchase produce and milk directly from farmers and donate it to Feeding America® member food banks in our communities. The initiative is expected to run for several weeks; we will donate 150,000 pounds of produce and 43,500 gallons of milk in the first week alone.
Publix Super Markets Charities donates another $1 million to Feeding America member food banks.
Publix Super Markets Charities announced a second $1 million donation to Feeding America member food banks in response to the coronavirus pandemic. The donation provides support to food pantries and meal programs in the communities surrounding Publix stores and brings Publix Charities' total contribution in support of hunger relief efforts during the pandemic to $2 million.
The $1 million donation will be distributed to Feeding America member food banks throughout our seven-state operating area.
Publix offers rent relief in Publix-owned shopping centers.
Publix is offering rent relief to businesses operating in Publix-owned shopping centers that have closed due to the coronavirus pandemic. The relief package includes waiving rent for two months, as well as waiving payments for common area maintenance fees and taxes, regardless of the tenant's access to other relief or assistance.
Publix Super Markets Charities donates $1 million to Feeding America member food banks.
As part of Publix Super Markets Charities' ongoing support of hunger relief efforts and to help communities in our area during the coronavirus pandemic, Publix Charities announced today it will donate $1 million to Feeding America member food banks across the Southeast.
"I want to thank Publix Super Markets Charities for this generous donation," said Publix CEO Todd Jones. "During these unprecedented times that have affected nearly every aspect of our day-to-day lives, many people may not know where their next meal is coming from. This donation will provide assistance to those impacted and help continue the work that Publix, Publix Charities and Feeding America do every day to alleviate hunger in the communities we serve."
"Feeding America is thankful to Publix Super Markets Charities for its generous support of member food banks across the Southeast during this time of increased need," said Feeding America Vice President of Corporate Partnerships Lauren Biedron. "This generous donation will help food banks provide food and other essential supplies to people hardest hit by this pandemic."
For more information on company's efforts:
https://www.publix.com/publix-coronavirus-updates
---

Uber Sponsors Veterans Ride Program, Offers Free Rides to Medical Appointments
Uber announced its partnership with The Florida Veterans Foundation to create the 'Veterans Ride Program' for Florida Veterans who may have limited transportation options when trying to keep essential medical appointments during coronavirus. The program will be overseen by the Foundation who has partnered with The VA Sunshine Healthcare Network (VISN 8) which includes all VA facilities around the state of Florida. Visit www.HelpFLVets.org for a map of participating Florida VA facilities.
Veterans interested in participating in the program can contact their local VA facility in Florida to receive an Uber code. Each trip is limited to a $25 value and the supply of free rides is limited to the first one thousand trips. The free ride codes will be issued to Veterans on a case by case basis by each local VA facility after a brief evaluation. "We're proud to partner with the Florida Veterans Foundation to ensure Veterans in need are able to move around safely throughout the state. This service will provide Florida Veterans in need critical access to safe transportation amid the COVID-19 public health crisis," said Stephanie Smith, Senior Public Policy Manager, Uber.
For Veterans who do not have an Uber app, they may dial 1-833-USE-UBER, where the rider will be paired with a live team member that confirms the trip request, provides an upfront price quote (which would be free up to $25 using the free code provided by the VA facility), and uses the same marketplace technology powering the Uber app to help find a ride. To use this feature, one will need an SMS or text-based mobile phone to receive important messages about the ETA, the driver's license plate details, and the driver's name. Riders continue to receive messages before and during the trip, and once it concludes, will receive a trip receipt. There is no extra charge for using this service, though carrier message and data rates may apply.
---
U.S. Sugar is proud to have provided the following support during this COVID-19 crisis:
Food and Beverage Donations
Provided 6,000 crates of locally grown Florida sweet corn to residents in Naples, Fort Myers, LaBelle, Moore Haven, Buckhead Ridge, Ortona, Clewiston, Montura Ranches, Pioneer, Wellington, Royal Palm Beach, Indiantown and Stuart. These donations were made possible in cooperation with Duda Fresh Farm Foods, Cheney Brothers, Naples Board of Realtors, Harry Chapin Food Bank, United Way of Palm Beach County, and Boys and Girls Club of Indiantown, Project LIFT in Martin County and dozens of other local community organizations.
Joined Florida Crystals and the Sugar Cane Growers Cooperative in the "Neighbors Feeding Neighbors" program to provide Glades residents with 15,000 hot meals from local, Glades-area restaurants over the next several weeks (500 meals per day).
Provided more than 1,200 bottles of water and orange juice to Moore Haven residents through partnership with local food bank.
Donated nearly 1,000 crates of fresh, locally grown green beans (120,000 servings) to employees, food banks, churches and healthcare centers in Lee, Glades, Hendry, Palm Beach and Martin Counties.
Provided 2,000 pounds of meat and orange juice to more than 250 U.S. Sugar employees and their families.
Donations of Medical Masks and Hand Sanitizer
Provided 15,000 N95 medical masks to our local hospitals and first responders, including the Clewiston Fire Department, Hendry Regional Medical Center in Clewiston and Lakeside Medical Center in Belle Glade as well as Glades-area doctor's offices.
Provided 1,200 containers of sugarcane-based hand sanitizer from a local distillery and U.S. Sugar partner to Glades-area nursing homes, senior centers, first responders and our essential food supply employees.
For more information on Charter's efforts:
https://www.ussugar.com/news/
---