2012 Small Business Leadership Forum
July 24, 2012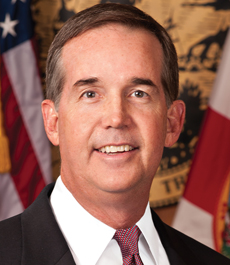 Florida's Chief Financial Officer Jeff Atwater cordially invites AIF members to attend his 2012 Small Business Leadership Forum at the Westin Harbour Island Hotel in Tampa on Thursday, September 6th & Friday, September 7th. CFO Atwater has partnered with the Jim Moran Institute to provide our members with access to resources and information that will help Florida business continue to grow, prosper and remain in Florida.
Business leaders, investors, and academic and industry experts will be present to share best practices, resources and opportunities for strategically moving small businesses toward long-term prosperity and positively impacting their bottom lines.

The forum will cover key topics and panel discussions including:
Short- and long-term forecasts and trends of Florida's economy with a special focus on small business
Ideas for attracting and creating an environment for investment, including improving access to capital; and
Ways to leverage resources and programs available through our public universities and Small Business Development Centers.
To learn more and register for the 2012 Small Business Leadership Forum, Click Here.