November 2, 2011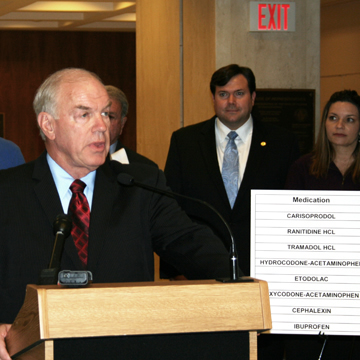 Today, AIF hosted a press conference with Senator Alan Hays (R-Umatilla) and Representative Matt Hudson (R-Naples) to discuss important legislation that will correct spiraling workers' compensation costs associated with repackaged drugs. AIF was present with several legislative members, business leaders and ordinary Floridians who are concerned with the skyrocketing costs associated with the current system.
Senate Bill 668 and House Bill 511 will immediately save Florida employers over $60 million in workers' compensation premiums, making this issue a top priority of AIF and its members for the 2012 Legislative Session. AIF is happy to join with partners in the business community to promote this very important issue for Florida's employers.
Furthermore, AIF salutes Sen. Hays and Rep. Hudson for their leadership and commitment to making Florida's workers' compensation environment one of the strongest in the country.