AIF lobbyists, representing centuries of accumulated experience in politics and government, spent more than 10,000 hours in the Capitol during the 2023 Legislative Session advocating for your business interests.
AIF Team
Brewster B. Bevis
President & Chief Executive Officer – Named President of AIF in a unanimous decision by the AIF Board of Directors in August 2021, Brewster assumed the role of President and Chief Executive Officer on January 1, 2022. He joined AIF in 2011 as Vice President of External Affairs and was subsequently promoted to Senior Vice President of State and Federal Affairs in 2013. Prior to joining AIF, he served as Senior Director of Legislative Affairs for the Associated Builders and Contractors' national office. He also worked in Congress for several years and is a former presidential appointee in the Bush administration. Brewster attended Florida State University where he earned a bachelor's degree in international affairs.
EMAIL: bbevis@aif.com
TWITTER: @BrewsterBevis
---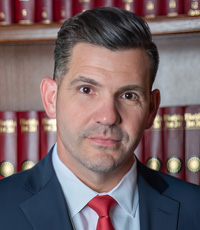 Adam Basford
Vice President of Governmental Affairs – Adam joined the AIF team in December of 2021 and serves as the Vice President of Government Relations. Prior to joining AIF, Basford served as the director of legislative affairs for the Florida Farm Bureau Federation (FFBF) since 2012. Basford previously held a number of other roles within FFBF, including director of national affairs from 2009-2012 and assistant director of agricultural policy from 2004-2009. Basford holds a master's degree in agricultural communications from the University of Florida and a bachelor's degree in organizational communications from the University of West Florida.
EMAIL: abasford@aif.com
TWITTER: @ADBasford
---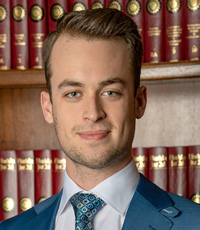 Tanner Warwick
Legislative Assistant - Tanner joined the team at AIF in November of 2022 and serves as the Legislative Assistant to the AIF Advocacy team. Prior to his role at AIF, Tanner held several political staff positions on campaigns, congressional offices, and state legislative offices. Tanner began his career in politics by interning for then State Representative (Now Senate Majority Leader) Ben Albritton during his last year in the State House and his first 2 years in the State Senate. In January of 2020, Tanner moved to Washington D.C. to work for Representative Francis Rooney on his staff until his retirement in January of 2021. After leaving that role, Tanner worked for Congressman Neal Dunn M.D. in his Tallahassee district office. Tanner's most previous role prior to joining the team at AIF was Campaign Manager for State Representative Kevin Steele.
EMAIL: twarwick@aif.com
---
Consultants
Slater Bayliss
Partner in The Advocacy Partners and with over 13 years of legislative and campaign experience, Slater formerly served as the Director of Corporate Relations for the Office of Tourism, Trade & Economic Development, personal assistant and liaison to Governor Jeb Bush, and as Finance Director for House Speaker Daniel Webster. Slater received his BS in Political Science and Communications from the University of Iowa and a MBA of Applied American Policy and Politics from Florida State University.
Jorge Chamizo
An attorney and governmental consultant with Floridian Partners, Jorge represents a variety of clients before the Florida Legislature. He served in the Executive Office of the Governor, the Florida Public Service Commission, the Florida Department of Environmental Protection, and several other state regulatory agencies. Jorge was also the Chief Advisor to the Chairman of the Florida Public Service Commission (PSC), the state agency which regulates Florida's utilities. He graduated with honors from the Florida State University College of Law and received his undergraduate degree in Finance from the University of Miami.
Chris Chaney
Partner with The Advocacy Partners, Chris previously served as Legislative Affairs Director at Florida's Agency for Health Care Administration (AHCA). In that role, Chris was AHCA's chief lobbyist on all policy and appropriations issues before the legislature, including the licensure and regulation of all health care facilities in Florida, as well as operation of Florida's Medicaid program. During his work AHCA, Chris also served the as Acting Chief of Staff to the Secretary, where he oversaw all legislative, communications, and external affairs.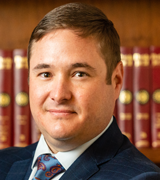 Chris Coker
Christopher Coker, founder and owner of Coker Consulting, LLC, has more than a decade and a half of experience in government and politics. Prior to starting his firm in 2012, Christopher served as the Legislative Director for the Agency for Workforce Innovation and as Legislative Affairs Director at the Agency for Persons with Disabilities. Following Christopher's service to the State of Florida, he now represents a very select group of clients spanning across the major policy areas. Christopher attended Florida State University and graduated as a third-generation alumni with a BS in Political Science.
Jon Costello
Jon is the founder and President of Capitol Strategy Group. He has nearly two decades of experience in consulting for businesses, interest groups, governments, non-profits and politicians. He is also the former policy advisor and legislative affairs director to Governor Rick Scott of Florida. Jon has experience representing businesses ranging from Fortune 500's to start-ups, professional associations, interest groups, local governments and non-profits before the legislature and state agencies. In addition to these professional successes, Jon continues his tenure as an Adjunct professor of the Political Communications and Message Development in the Florida State University's Masters program of Applied American Politics and Policy since 2008. Among all these accomplishments, Jon has been a gubernatorial appointee to the Northwest Florida Water Management District since 2012. He has a BS and MS degree in Political Science from Florida State University.
Charles F. Dudley
Managing partner of Floridian Partners, Charlie represents clients on matters related to business and professional regulation, education, pare-mutuels, taxation, health care, financial services, employment, environment, elections, communications and utilities, and information technology. He has over 22 years of legal and legislative experience, and is an honors graduate of Florida State College of Law, where he earned the distinction as a member of the law school's Moot Court team.  Charlie is also co-author of The Law of Florida's Homeowners Associations.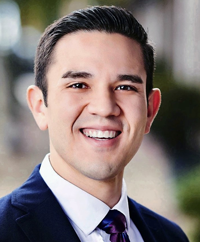 George Feijoo
With over a decade of experience in the insurance industry, George manages Floridian Partners' Financial Services practice, providing clients with business strategy consulting in addition to regulatory and legislative advocacy. Before joining Floridian, George spent several years at the Office of Insurance Regulation managing financial solvency and product review issues within multiple lines of business. While at Floridian, he has shepherded clients through routine regulatory issues such as company licensure, as well as through international market crises' such as the fallout from cyber-attacks. On the legislative front, he has championed multiple insurance and litigation reform initiatives, fought both emerging and antiquated barriers to commerce, and advocated for laws that enable investment in innovative technologies. In addition to being a graduate of Florida State University's Actuarial Science and M.B.A programs, George is a CPCU and licensed P&C and L&H agent.
Cory Guzzo
Governmental Affairs consultant with Floridian Partners, Cory specializes in insurance, energy, utilities, financial services, agriculture, and general business issues. He has managed and overseen many political campaigns throughout the state, and served as the Chief Legislative Aide for Representative Seth McKeel and later, Representative Doug Holder. Cory served in high-level roles with the Republican Party during the 2012 and 2014 cycles, and most recently served as political liaison of House Campaigns under Speaker Steve Crisafulli. He is an honors graduate of Florida State University with a degree in Political Science.
Ashley Kalifeh
Attorney and lobbyist with Capital City Consulting, Ashley concentrates largely on insurance and business issues before the Florida Legislature. Prior to Capital City Consulting, she was the Legislative Affairs Director for CFO Jeff Atwater overseeing his Legislative, Cabinet, and Policy Offices. While at the Department of Financial Services, she led a team responsible for the successful passage of reforms to the laws governing insurance agents, agencies, and adjusters; insurer insolvency proceedings; state contracting; fire prevention and safety; unclaimed property distribution; and several workers' compensation system reforms. Ashley is a graduate of Vanderbilt University and Florida State University's College of Law.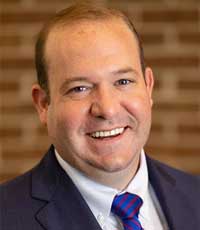 Toby Philpot
Toby came to Floridian Partners from the Florida Health Care Association (FHCA) where he served as chief lobbyist. Prior to joining the FHCA, Toby served for five years as chief of staff for the Agency for Health Care Administration (AHCA), where he served under three AHCA secretaries. In this capacity, he managed the daily operations of one of the largest agencies in state government, with oversight of Florida's Medicaid program, and the licensing and regulation of Florida's health care facilities. Additionally, Toby is a former chief of staff at the Florida Lottery; a former political director for former Senate President Mike Haridopolos; and a former deputy legislative affairs director for the Florida Department of Transportation. In 2013, Philpot was named one of Florida Politics' "30 under 30" rising stars of Florida politics.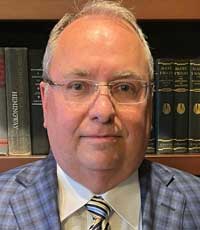 W. Mark Powell
As Principal at Capitol Advisory Group, Mark assists a variety of IT companies in successfully navigating state and local government IT organizations and procurement processes. Prior to launching CAG in 2019, Mark spent over three decades leading public sector teams with a number of Fortune 500 tech companies. He is a graduate of Florida State University with a BS degree in Business Administration.
Melissa Joiner Ramba
An Associate with Floridian Partners, Melissa has been lobbying in Florida for the past 17 years and Georgia as well for the past 5 years. She joined Floridian Partners in 2018 after serving as Vice President for Florida Retail Federation and Georgia Retailers. Before retail she served as Director of Government Affairs for the March of Dimes, Legislative Affairs Director for Department of Community Affairs and Executive Assistant to Congressman Ed Whitfield (KY) in DC. She is a graduate of Florida State University and is a Board of Trustee at the Florida House in DC.
Steve Schale
With two decades of experience working in and around the Florida Legislature, Steve provides strategic advice to a number of clients for The Advocacy Partners. He was the Communications Director for the House Democratic Caucus, and longtime aide to former House Democratic Leader Doug Wiles (D-St. Augustine), and from 2005-2008, Steve ran the Florida Democratic Party's House Democratic Caucus, during which Florida Democrats picked off nine Republican seats in the state house.
Stephen W. Shiver
Partner with The Advocacy Partners and with over 13 years legislative and campaign experience, Stephen is the former aide to House Speaker Tom Feeney and Majority Office Liaison to House Majority Leader Mike Fasano. He served as Executive Director of Political Affairs for the Republican Party of Florida, and has represented some of Florida's largest corporate and governmental agencies before the Florida Legislature. Stephen is a graduate of Florida State University with a degree in Business and English.
Jim Spratt
Owner of Magnolia Strategies, a governmental and campaign consulting firm, Jim has 15 years of policy, legislative and campaign experience. He formerly worked with the Florida Department of Agriculture and Consumer Services' Office of Agriculture Water Policy and as Environmental Policy and served as the Government Affairs Director for the Florida Nursery, Growers and Landscape Association. During his career, Jim has spearheaded the development of political grassroots campaigns for his clients in a range of areas including: appropriations, agricultural, water and environmental policy; sales and use tax; property rights, and transportation issues. Jim received his Bachelors of Science degree from the University of Florida.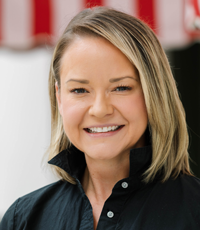 Sarah B. Suskey
Partner with The Advocacy Partners and with more than eight years of experience in legislative and political affairs, Sarah served as a Special Events Representative on the Inaugural Committee for Governor Charlie Crist and as former Deputy Finance Director for Senate President Tom Lee's statewide campaign for Florida's Chief Financial Officer. She is a graduate of Florida State University with a Bachelors Degree in Political Science.
Jeff Woodburn
Director at The Advocacy Partners, Jeff previously served as the policy director for Governor Ron DeSantis' campaign. Jeff also served the state of Florida for nearly ten years, including as special counsel and policy advisor to Chief Financial Officer Jimmy Patronis, the executive director for the 2017-18 Florida Constitution Revision Commission (CRC), and policy director and deputy chief of staff for Governor Rick Scott. Jeff was also the deputy secretary for the Department of Business and Professional Regulation (DBPR). He is a graduate of the University of Florida and Florida Coastal School of Law.